Welcome to Gaur Brahman Ayurvedic College

.

Principal Message :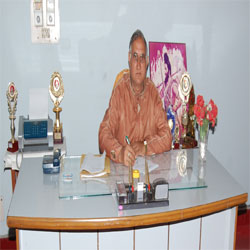 Ayurveda origin dates back to the Vedic era, but its principles are not only still existing but also proliferating till today. So, for rendering qualitative facilities to the mankind in the field of medical sciences the Gaur Brahman Ayurvedic College was established in the year 1974. With the increasing demand for an alternative to the existing modern Medicine system (allopathic), the traditional system of Indian medicine (Ayurvedic) has started gaining prominence in India due to its suitability to the human body. Ayurveda is holistic system of medicine with an individual oriented approach. Gaur Brahman Ayurvedic College, Brahmanwas (Rohtak) one of the oldest and premiere institutes imparting the Ayurvedic knowledge and contributing to the society by providing quality Ayurvedic doctors is recognized by the Centre Council of Indian Medicine, Government of India and affiliated to Maharishi Dayanand University and Pt. Bhagwat Dayal University of Health Sciences, Rohtak.
As we are in an age of rapid developments in the fields of medicinal sciences, which are acting as major determinants in the evolution of society and humanity, we at Gaur Brahman Ayurvedic College, enable our young minds to have the intelligence, talent and potential to become the most successful people in the world. The Gaur Brahman Ayurvedic College possesses the necessary know-how to spruce up our future professionals, sharpen their abilities, and actualize their potential. Every care is taken, that they become not only successful professionals but also ethical and responsible members of the human society.